Brand store chain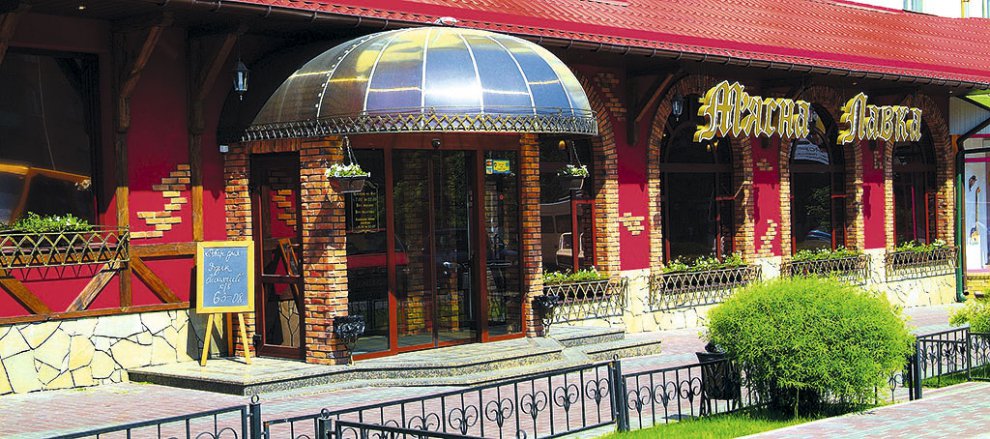 Our brand store chain in Kremenchuk has unique design and style, for the first time in Ukraine Myasna lavka stores were decorated in the exclusive style of the Austrian interior.
The chain of brand stores consists of 12 company stores and kiosks called Myasna lavka. It guarantees its customers the freshest meat delicacies and sausages, high culture of servicing, and an attractive discount system.
Delivery of fresh meat products to the chain of brand stores takes place several times a day. That ensures the constant availability of fresh products.
Kremenchuk
Store № 3
Kremenchuk,
vul. Michurina, 79
Store № 5
Kremenchuk,
kvt. 278, 12-B
Store № 9
Kremenchuk,
vul. Svobody, 41/44
Store № 13
Kremenchuk,
vul. Soborna, 34/32
Store № 14
Kremenchuk,
vul. Svobody, 174
Store № 18
Kremenchuk,
vul. Manaharova, 1
Store № 30
Kremenchuk,
vul. Soborna, 11
Kiosk № 3
Kremenchuk,
vul. L. Ukrainky, near bud. 3 (kvt. 274)
Kiosk № 8
Kremenchuk,
prov. L. Ukrainky, 51
Store № 19
Kremenchuk,
vul. Svobody, 174