We greet you on the official site of «Kremenchukmyaso» Private Joint-Stock Company (PrJSC)!
The modern enterprise of the meat processing industry has a more than hundred-year history of production improvement, preservation of the quality, and multiplication of the taste variety of the products.
Constant control over the quality of raw materials and ready-to-eat meat products makes us one of the leaders in the meat production sphere. And the primary objective of the company is to provide Ukrainians with delicious products of high quality.
The head of the Board of «Kremenchukmyaso» PrJSC is
Iryna Drozdova
More details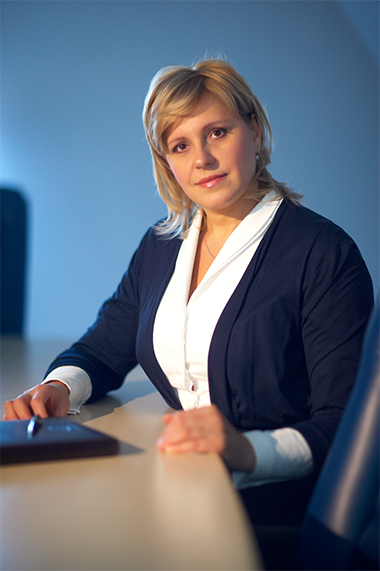 HISTORY OF THE COMPANY
For a more than hundred-year history,
«Kremenchukmyaso» PrJSC is rightfully considered one of the visiting cards of Kremenchuk, tightly connecting its history with the Kremenchuk residents' lives.
MODERN MANUFACTURING
Today, «Kremenchukmyaso» PrJSC is a powerful domestic enterprise, that is among the ten largest enterprises in the meat-processing industry of Ukraine.
More details
QUALITY GUARANTEE
In our work, we follow the main principle: quality is in the first place. Application of the advanced technologies in the manufacturing guarantees high quality of our products.. Every stage of the production involves a strict control system.
More details
BRAND STORE CHAIN
Our commercial network includes
6 «Myasna lavka» brand stores and
6 «Kremenchukmyaso» points of sale and guarantees its customers the freshest products, high standards of service, and an attractive discount system.
More details
LOTS OF SPECIAL PROMOTIONS
«Farro™» constantly proposes various promotions and better offers for most of the range of meat products.
For those who appreciate high-quality sausage and meat products, special promotions are active in the brand stores and retail trade all over Ukraine.
NEWS OF THE COMPANY
Actual information for consumers and partners

DO YOU HAVE ANY QUESTIONS?
You can send your request, and our managers will promptly contact you
WHY DO CUSTOMERS CHOOSE US?
Advantages of our company


Exclusively domestic raw materials from proven suppliers

Tight quality control
at every stage of production

We use the State standards of Ukraine and the delicious original recipes of our technologists

We have a network of auto supplies to the brand stores and throughout Ukraine
GEOGRAPHY OF SALES
«Kremenchukmyaso» PrJSC has Trading House representative offices with storage facilities in such cities as Kyiv and Kharkiv. Products from our meat-processing plant are also distributed to different Ukrainian cities, towns, and villages from the regional sales departments. Due to the well-organized logistics, our consumers always get high-quality fresh meat delicacies and sausages.
HOW OUR PRODUCTS
GET ON YOUR TABLE

Raw materials of high quality
We purchase high-quality raw materials from domestic producers.

Masterful processing
We promptly perform primary processing of the live weight with the subsequent cooling.

Traditional taste
We produce delicious sausages and meat delicacies of high quality on modern European equipment using classic recipes.

Quality control
We carry out multi-level quality control: we test the products for radiological, toxicological, and chem-bio indicators.

Transportation
We deliver the products to all parts of Ukraine by our transport with refrigerator facilities.